Keep It Canadian Dinner Theatre (August 10)
Our 2023 Stompin' Tom dinner theatre "Keep It Canadian" was written by Erin Dunn-Keefe, who authored all of the previous Stompin Tom themed dinner theatres. Erin's attention to detail and keen sense of humour creates the perfect recipe for an awesome night of entertainment with great food and drinks to boot!
The new production hits the stage July 18th and will run every Tuesdays and Thursdays to the end of September. Get ready to enjoy some great Stompin' Tom tunes and lots of belly laughs courtesy of the phenomenal cast of seasoned veterans, Danalee Lynch, Bruce Arsenault, Thish Handrahan and Brayden McGuigan making his debut as Tom.
The three course dinner is carefully prepared by our wonderful kitchen staff using the freshest of PEI ingredients and served up by the talented cast as tradition would have it. The meal beings upon arrival with a fresh garden salad & roll. The delicious entrée is served up during the first intermission followed by dessert, tea & coffee during the second intermission. Please provide any dietary restrictions upon booking tickets as we can provide gluten free, dairy free and vegan alternatives.
Tuesday's entrée is stuffed chicken breast, roasted PEI potatoes, sweet peas & carrots!
Thursday's entrée is stuffed pork loin, roasted PEI Potatoes, and string beans!
Seating at 6:30 show at 7:00
"Keep it Canadian" Tuesday and Thursday in July, Aug & Sept!
Adult content - viewer discretion advised.
Ticketing Information:
Click on 'Get Tickets' to purchase tickets online or call direct to purchase tickets at 902-882-3214.
Purchase early to save while quantities last!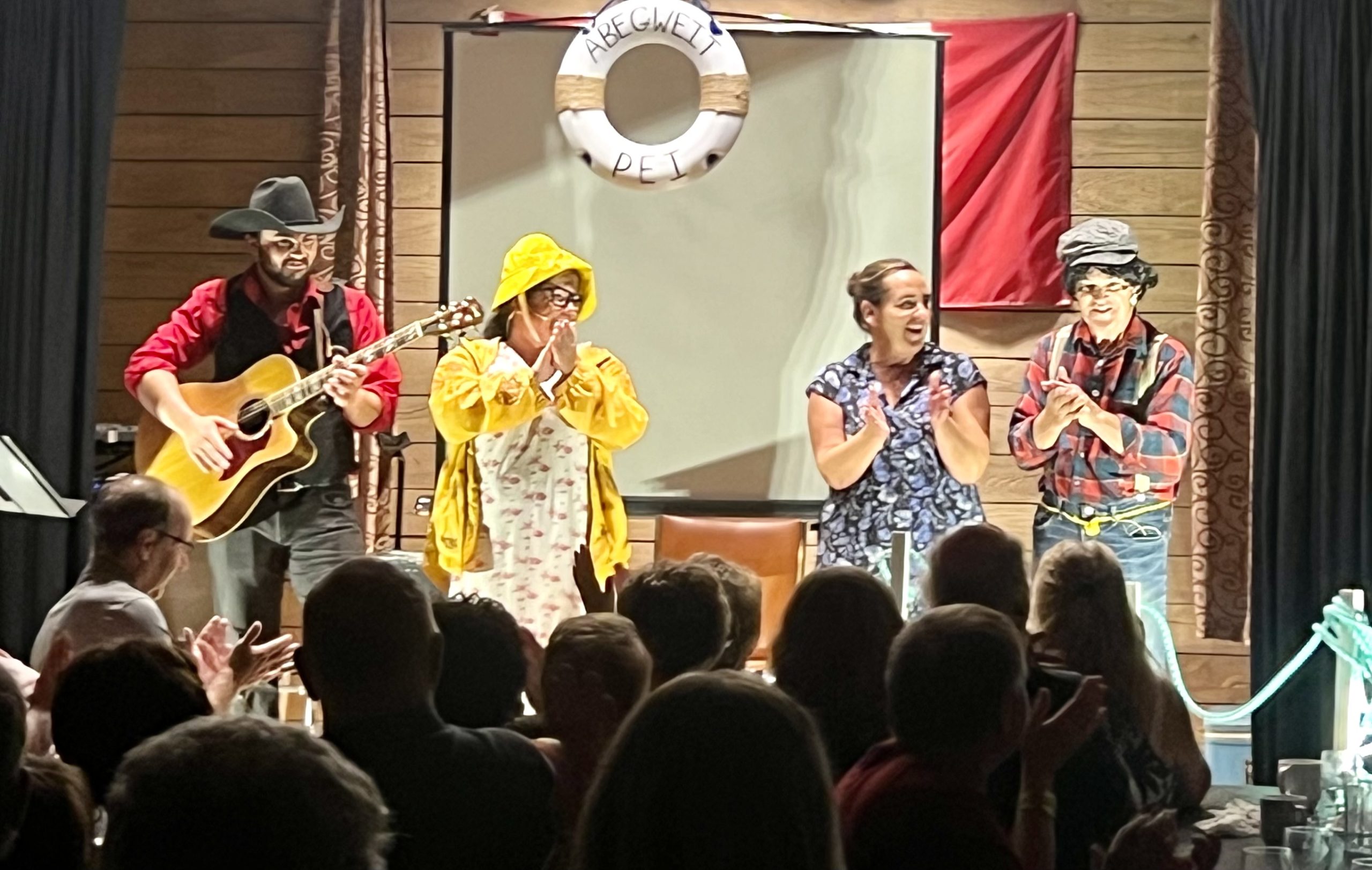 Stompin' Tom Centre
14024 Route 14, Skinners Pond, PE
Get Tickets